Um lançamento em primeira mão para os membros do AbreoJogo...

Night of the Black Wyvern by Utopia Banished
Isto é alguma daquelas coisas indies conceptuais ou é suposto sacar algum ficheiro? O_ô
Edit: bem, o pdf está mesmo bem escondido!


A planear: D&D 4th Dark Sun
[quote=Rui]bem, o pdf está mesmo bem escondido[/quote]
Shhhhhhh...
Não digas a ninguém, o lançamento oficial é só a 10/10/10, dia do fim do mundo
Esse link é um exclusivo em primeira mão para os abreojogadores mais atentos.
Ao ler o jogo veio-me à ideia o Samurai Jack e o rol de histórias fantásticas e diversificadas de toda a série, eh eh!
Tenho que experimentar jogar o Dragão-Mestre (ou D-M!) num intervalo entre sessões ou com gente completamente novata.
Já agora, este post ter banda-sonora até que é porreiro mas a música começar a tocar sempre que se o acessa é um pouco chato.
sopadorpg.wordpress.com - Um roleplayer entre Setúbal e Almeirim

[quote=jrmariano]Ao ler o jogo veio-me à ideia o Samurai Jack e o rol de histórias fantásticas e diversificadas de toda a série, eh eh! Tenho que experimentar jogar o Dragão-Mestre (ou D-M!) num intervalo entre sessões ou com gente completamente novata.[/quote]Fixe, oferece uma cópia impressa do jogo a toda a gente
[quote]Já agora, este post ter banda-sonora até que é porreiro mas a música começar a tocar sempre que se o acessa é um pouco chato.[/quote]Já de si é um desafio encontrar o link para o .pdf antes de sangue começar a sair pelos ouvidos
ou de se carregar no botão pause do player
Clica na nr 9, "Utopia Banished" para um som relativamente mais soft... ou não
Eu à espera de um evento especial às 10:10 do dia 10/10/10 e nada lol :P
[quote=Crashburner]Eu à espera de um evento especial às 10:10 do dia 10/10/10 e nada lol :P[/quote]Não é fácil fazer passar um Dragão-Mestre através do portal
mas o link já está também disponível no https://dragaomestre.tumblr.com , o lançamento é oficial!
Confesso que não percebi quase nada. Nem o objectivo do jogo, nem o sistema, nem o que é que ele oferece de particular.
Além disso, é para mim inexcrutável o porquê do recurso ao d20. A forma como ele é utilizado podia ser substituída sem perda de maior por 3d6, com a vantagem de que estas são mais acessíveis ao jogador local.
[quote=smascrns]Confesso que não percebi quase nada. Nem o objectivo do jogo, nem o sistema, nem o que é que ele oferece de particular.[/quote]Tens de põr a música mais alto e a língua de fora enquanto lês
ou perguntas ao teu DM
Neste momento, Dragões-Mestres em todo o mundo poderão descobrir, ler e mestrar este jogo. Tal como tu, ele interpretam este RPG à sua maneira jogando talvez sempre com o mesmo grupo ou experimentando-o com pessoas diferentes. Poderão até mestrar grandes campanhas sem fim à vista ou organizar pequenas sessões ocasionais. Seja como for, qual destes Dragões-Mestres será o melhor? E como é que o poder de cada um deles evolui de sessão para sessão?
Isso é o que este grande desafio pretende descobrir. Esta simples avaliação feita cada por cada um teus jogadores no final de cada uma das tuas sessões irá te ajudar a tornares-te um verdadeiro Mega-Dragão-Mestre, quem sabe o melhor deles todos.
Aceitas o desafio? Descobre o próximo passo em https://dragaomestre.tumblr.com/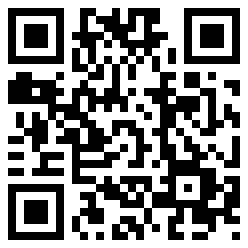 [quote="https://dragaomestre.tumblr.com/"]
O Dragão-Mestre é um gigantesco e majestoso deus que voa através de eras e mundos, despedaçando planetas entre as suas garras e queimando oceanos com o seu bafo de fogo. Espaço e tempo não importam para ele, o Dragão-Mestre pode assumir qualquer tamanho e viajar até onde e quando quiser. A sua mente sabe tudo o que se passa em qualquer parte e a sombra da sua presença chega até qualquer criatura no universo. Ele é eterno, imparável e indecifrável.
No seu dorso, homens e mulheres que habitavam os mais diversos mundos por ele destruídos agarram-se e sobrevivem para lá do fim das suas Terras, vivendo talvez mais um dia como nenhum outro na sua vida, atravessando o universo nos instantes do bater das suas asas, talvez testemunhando menos um outro mundo, mais um apocalipse, uma e outra vez, nem sempre tão mau como aquele que fez sumir as suas famílias e as suas casas, mas sempre deixando tudo para trás e mergulhando novamente no nada.

Ela percebeu que todos estavam desorientados, mas o mais desesperado entre eles atirou-se mesmo para o vazio, berrando "Não quero saber! Quero acordar! Quero ir para c..." antes que ela pudesse salvar-lo. Flutuando para cima, o seu corpo implodiu e pulverizou-se naquele instante antes de articular a palavra "casa". O silêncio que se seguiu mergulhou o resto deles num estado de choque onde as suas fúrias e angústias já não poderiam interromper o que Magdalena tentava explicar.

"Como viram, acordar não é por ali." disse a pequena mulher vestida só com um grosso roupão vermelho que teria pertencido a alguém muito maior que ela. Magdalena olhou-os com um sorriso quase cruel e quase louco.
Eram seis, menos um, cinco e todos tinham acabado de assistir à total desintegração do seu planeta agarrados ao dorso do Dragão-Mestre.
Este local onde se encontravam não lhes daria qualquer alívio perante a insana realidade da sua situação, mas ali poderiam sobreviver. Na sua presente forma, cada escama do Dragão-Mestre ocupava pelo menos um quarteirão e milhares delas estendiam-se até aos horizontes da sua cauda, da sua cabeça e das suas longas asas. No meio desta visão inimaginável, encontravam-se numa zona onde tinham ar para respirar, peso para os segurar e luz para vislumbrar o vazio. Entre os tons de platina e as texturas de granito que as escamas do Dragão-Mestre apresentavam, um nevoeiro esverdeado iluminava o terreno liso-rochoso e reflectia o céu de um Espaço negro no qual resqícios do seu ex-planeta ainda flutuavam e estrelas distantes pulsavam com um brilho dourado.

"Tudo isto é real." Magdalena acrescentou olhando para trás onde os seus três companheiros já se haviam sentado naquele chão estranho sem mostrarem qualquer interesse em aturar os ataques de pânico dos sobreviventes recém-chegados.

Cada um deles também havia passado pelo mesmo há vários anos atrás, todos já tinham testemunhado esta mesma situação dezenas de vezes e dispensavam uma repetição daquilo que era um espetáculo deprimente. Matias chamava-lhe as "suicidolimpíadas" e chegou mesmo a fazer apostas sobre quem se matava mais depressa até Magdalena descobrir a brincadeira e ter jurado nunca mais falar com ele. Juca chamava-lhe "o último fecha a porta", mas, entre os quatro, era aquele que menos usava o seu sentido de humor para se proteger destas cenas angustiantes. Brigitte chamava-lhe "menos bocas para alimentar", pois era sempre ela que se encarregava de arranjar comida e de até cozinhá-la quando conseguiam fazer uma fogueira. Magdalena chamava-lhe "a estupidez humana é a mesma em qualquer parte do universo", um comentário que poderia não só se dirigir necessariamente aos recém-chegados, mas também a Matias.

"Aliás, será normal vocês não conseguirem dormir durante uns tempos, por isso é bom que se habituem a esta realidade." disse Magdalena olhando de volta para os cinco sobrevientes que restavam e fazendo um brusco gesto impaciente para se sentarem com ela junto dos outros três.

"Onde estamos?" um deles conseguiu dizer ainda pálido e imóvel.

"Não sei ao certo, mas não são os primeiros nem serão os últimos a vir aqui parar." - respondeu Magdalena sentando-se com um pesado suspiro - "E sempre lhe chamaram Dragão-Mestre, por isso não digam que eu estou maluca. É um nome como qualquer outro, como as histórias de criança, as lendas que sempre nos ajudaram a fazer sentido do que se passa à nossa volta."

Os cinco olharam-se mutuamente e enfim sentaram-se próximo da fogueira que Brigitte tentava acender com a ajuda de Matias. Neste momento, a superfície desta enorme escama era de um bizarro granito polido com veias verdes fluorescentes que pareciam aquecer-lo e tornar-lo mais macio. Era um chão duro e resistente ao fogo, mas quase confortável. O silêncio tornara-se menos assustador. Um deles acabou por perguntar:

"Que tipo de histórias?"[/quote]
No man knows? Actually, the Bible reveals WE CAN KNOW at this time!
| | | |
| --- | --- | --- |
|   | Read along with an audio version of this tract. | |
Judgment Day!
May 21, 2011

And to them it was given that they should not kill them, but that they should be tormented five months: and their torment was as the torment of a scorpion, when he striketh a man. Revelation 9:5

The End of the World
October 21, 2011
---
The purpose of this tract is to inform you of the great urgency there now is in the world for each and every person to be reconciled to God. The Bible is the Word of God! Everything the Bible declares has the full authority of God Himself. Now, at this time, information is coming forth from the Bible which clearly reveals God's plan for Judgment Day and the end of the world itself. The Bible has opened up its secrets concerning the timeline of history. This information was never previously known because God had closed up His Word blocking any attempt to gain knowledge of the end of the world. We read about this in the book of Daniel:
Daniel 12:9 And he said, Go thy way, Daniel: for the words are closed up and sealed till the time of the end.
However, now in our present day, God has opened up His Word (the Bible) to reveal a great deal of truth concerning the end of time (and many other teachings). Also, in the same chapter of Daniel, it says:
Daniel 12:4 But thou, O Daniel, shut up the words, and seal the book, even to the time of the end: many shall run to and fro, and knowledge shall be increased.
God is now opening up His Word because we have arrived at the time of the end. For this reason, it has become very obvious to the serious student of the Bible that we are now living in the last few days of earth's history. As a matter of fact, because we are living at the end of time, God is now revealing to His people the following information:
THE BIBLE'S CALENDAR OF HISTORY
The Lord has opened up His people's understanding to the "Biblical calendar" found on the pages of the Bible. The genealogies of the book of Genesis, primarily in chapters 5 and 11, can be shown to be a precise calendar of the history of mankind in this world. The Bible's calendar of history is completely accurate and trustworthy.
Since this Bible calendar is given by God in His Word, it can be trusted wholeheartedly. In this brief pamphlet, we will share some of the conclusions derived from the Biblical calendar and from other studies in the Scriptures. However, the amount of information available is far too abundant and complex to get into much detail in this short pamphlet; but we can and will give precise and compelling dates. These dates can be trusted entirely because they come right out of the Bible. (EBiblefellowship has no affiliation with Family Radio; however, we highly recommend that you obtain a free copy of the book "We Are Almost There!" by writing to the following address: Family Stations, Inc., 290 Hegenberger Rd., Oakland, CA 94621. This book goes into far greater detail regarding the timing of Judgment Day and the end of the world. Also, you can read or download "We Are Almost There!" online at: www.familyradio.com).
TIMING OF IMPORTANT EVENTS IN HISTORY
11,013 BC—Creation. God created the world and man (Adam and Eve).
4990 BC—The flood of Noah's day. All perished in a worldwide flood. Only Noah, his wife, and his 3 sons and their wives survived in the ark (6023 years from creation).
7 BC—The year Jesus Christ was born (11,006 years from creation).
33 AD—The year Jesus Christ was crucified and the church age began (11,045 years from creation; 5023 calendar years from the flood).
1988 AD—This year ended the church age and began the great tribulation period of 23 years (13,000 years from creation).
1994 AD—On September 7th, the first 2300-day period of the great tribulation came to an end and the latter rain began, commencing God's plan to save a great multitude of people outside of the churches (13,006 years from creation).
2011 AD—On May 21st, Judgment Day will begin and the rapture (the taking up into heaven of God's elect people) will occur at the end of the 23-year great tribulation. On October 21st, the world will be destroyed by fire (7000 years from the flood; 13,023 years from creation).
ONE DAY IS AS 1000 YEARS
The child of God has learned from the Bible that the language of Genesis 7 has a twofold meaning:
Genesis 7:4 For yet seven days, and I will cause it to rain upon the earth forty days and forty nights; and every living substance that I have made will I destroy from off the face of the earth.
Historically, as God spoke these words, there were seven days remaining for Noah, his family, and the animals to get into the safety of the ark; but spiritually (and the Bible is a spiritual book), God was speaking to all of the people of the world and was declaring that sinful mankind would have 7000 years to find refuge in the salvation provided by Jesus Christ. How can we know that? We know this is so based on what we read in 2 Peter, chapter 3:
2 Peter 3:6-8 Whereby the world that then was, being overflowed with water, perished: But the heavens and the earth, which are now, by the same word are kept in store, reserved unto fire against the day of judgment and perdition of ungodly men. But, beloved, be not ignorant of this one thing, that one day is with the Lord as a thousand years, and a thousand years as one day.
The context of 2 Peter 3 is extremely important! In the first few verses, God refers us to the destruction of the world by the flood during Noah's day. Then we find an interesting admonition that we ought not to be "ignorant" of one thing, which is, 1 day is as 1000 years, and 1000 years is as 1 day. Immediately following this bit of information is a very vivid description of the end of the present world by fire.
What could God be telling us by identifying 1 day along with 1000 years?
Since we recently have discovered the Biblical calendar of history on the pages of the Bible, we find that the flood of Noah's day occurred in the year 4990 BC. This date is completely accurate (for further information on the Biblical timeline of history, please go to: www.familyradio.com). It was in the year 4990 BC that God revealed to Noah that there would be yet 7 days until the flood of waters would be upon the earth. Now, if we substitute 1000 years for each one of those 7 days, we get 7000 years. And when we project 7000 years into the future from 4990 BC, we find that it falls on the year 2011 AD.
4990 + 2011 = 7001
Note: When counting from an Old Testament date to a New Testament date, always subtract one year because there is no year zero, resulting in:
4990 + 2011 – 1 = 7000 years exactly.
The year 2011 AD will be the 7000th year from the flood of Noah's day. It will be the end of the length of time given to mankind to find grace in God's sight. This means that the time to find refuge in Christ has grown extremely short. We are only a little ways off from the year 2011 AD!
It is not unusual that God's people have been given insight into the timing of the end of the world. Actually, the Bible tells us this is normally the case. In times past, God has warned His people of approaching periods of judgment:
Amos 3:7 Surely the Lord GOD will do nothing, but he revealeth his secret unto his servants the prophets.
Hebrews 11:7 By faith Noah, being warned of God of things not seen as yet, moved with fear, prepared an ark to the saving of his house; by the which he condemned the world, and became heir of the righteousness which is by faith.
JUDGMENT DAY: MAY 21st, 2011
We know that the year 2011 is the 7000th year from the flood. We also know that God will destroy this world in that year. But when in 2011 will this occur?
The answer is amazing. Let's take another look at the flood account in the book of Genesis:
Genesis 7:11 In the six hundredth year of Noah's life, in the second month, the seventeenth day of the month, the same day were all the fountains of the great deep broken up, and the windows of heaven were opened.
Faithful to His Word, God did bring the flood 7 days later in the 600th year, on the 17th day of the 2nd month of the calendar aligned with Noah's lifespan. It was on this 17th day of the 2nd month that God shut the door on the ark, securing the safety of its occupants and also sealing the fate of everyone else in the world outside of the ark. They would all now certainly perish in that worldwide catastrophe.
Genesis 7:16,17 And they that went in, went in male and female of all flesh, as God had commanded him: and the LORD shut him in. And the flood was forty days upon the earth; and the waters increased, and bare up the ark, and it was lift up above the earth.
Earlier it was mentioned that the church age came to an end in the year 1988 AD. It so happens that the church age began on the day of Pentecost (May 22nd) in the year 33 AD. Then 1955 years later, the church age came to its conclusion on May 21st, which was the day before Pentecost in 1988.
The Bible teaches that the end of the church age would occur simultaneously with the beginning of the great tribulation:
Matthew 24:21 For then shall be great tribulation, such as was not since the beginning of the world to this time, no, nor ever shall be.
On May 21st, 1988, God finished using the churches and congregations of the world. The Spirit of God left all churches and Satan, the man of sin, entered into the churches to rule at that point in time. The Bible teaches us that this awful period of judgment upon the churches would last for 23 years. A full 23 years (8400 days exactly) would be from May 21 st, 1988 until May 21st, 2011. This information was discovered in the Bible completely apart from the information regarding the 7000 years from the flood.
Therefore, we see that the full 23-year tribulation period concludes on May 21st, 2011. This date is the exact day that the great tribulation comes to its end, and this is also the most likely landing spot for the 7000 years from the flood of Noah's day.
Keep in mind that God shut the door on the ark on the 17th day of the 2nd month of Noah's calendar. We also find that May 21 st, 2011 is the end of the great tribulation period. There is a strong relationship between the 2nd month and 17th day of Noah's calendar and May 21st, 2011 of our Gregorian calendar. This relationship cannot be readily seen until we discover that there is another calendar to consider, which is the Hebrew (or Biblical) calendar. May 21 st, 2011 happens to be the 17th day of the 2nd month of the Hebrew calendar. By this, God is confirming to us that we have a very correct understanding regarding the 7000-year timeline from the flood. May 21 st, 2011 is the equivalent date to the date when God shut the door on Noah's ark. Through this and much other Biblical information, we find that May 21 st, 2011 will be the day when God takes up into heaven His elect people. May 21st, 2011 will be Judgment Day! This is the day God shuts the door of salvation on the world.
In other words, in having the great tribulation period conclude on a day that identifies with the 17th day of the 2nd month of Noah's calendar, God is without question confirming to us that this is the day He intends to shut forever the door of entry into heaven:
John 10:9 I am the door: by me if any man enter in, he shall be saved, and shall go in and out, and find pasture.
The Bible is very clear that Christ is the only way into heaven. He is the only portal into the glorious kingdom of heaven.
Acts 4:12 Neither is there salvation in any other: for there is none other name under heaven given among men, whereby we must be saved.
Once the door (Jesus) is shut on Judgment Day, there is no more salvation possible on earth:
Revelation 3:7 …These things saith he that is holy, he that is true, he that hath the key of David, he that openeth, and no man shutteth; and shutteth, and no man openeth;
The Bible teaches that on May 21st, 2011, only true believers elected by God to receive salvation will be raptured (taken up) out of this world to meet the Lord in the air and forever be with the Lord:
1 Thessalonians 4:16,17 For the Lord himself shall descend from heaven with a shout, with the voice of the archangel, and with the trump of God: and the dead in Christ shall rise first: Then we which are alive and remain shall be caught up together with them in the clouds, to meet the Lord in the air: and so shall we ever be with the Lord.
All the rest of mankind (billions of people) will be left behind to experience the awful judgment of God, a horrible period of 5 months of torment upon earth:
Revelation 9:3-5 And there came out of the smoke locusts upon the earth: and unto them was given power, as the scorpions of the earth have power. And it was commanded them that they should not hurt the grass of the earth, neither any green thing, neither any tree; but only those men which have not the seal of God in their foreheads. And to them it was given that they should not kill them, but that they should be tormented five months: and their torment was as the torment of a scorpion, when he striketh a man.
THE END OF THE WORLD: OCTOBER 21st, 2011
By God's grace and tremendous mercy, He is giving us advanced warning as to what He is about to do. On Judgment Day, May 21st, 2011, this 5-month period of horrible torment will begin for all the inhabitants of the earth. It will be on May 21st that God will raise up all the dead that have ever died from their graves. Earthquakes will ravage the whole world as the earth will no longer conceal its dead (Isaiah 26:21). People who died as saved individuals will experience the resurrection of their bodies and immediately leave this world to forever be with the Lord. Those who died unsaved will be raised up as well, but only to have their lifeless bodies scattered about the face of all the earth. Death will be everywhere.
The Lord also emphasizes these awful 5 months of destruction in the final verse of Genesis, chapter 7:
Genesis 7:24 And the waters prevailed upon the earth an hundred and fifty days.
Five months after May 21st, 2011 will be October 21st, 2011. It so happens that October 21st of 2011 is also the last day of the Biblical Feast of Tabernacles (held simultaneously with the Feast of Ingathering). Tabernacles is held in the 7th month of the Hebrew calendar. The way God speaks of this feast in the Bible is very significant:
Exodus 23:16 …the feast of ingathering, which is in the end of the year, when thou hast gathered in thy labours out of the field.
Exodus 34:22 And thou shalt observe the feast of weeks, of the firstfruits of wheat harvest, and the feast of ingathering at the year's end.
The Feast of Tabernacles / Ingathering was said to be in the "end of the year" even though it was observed in the Hebrew 7th month, which is not the end of the year. The reason for this is that the spiritual fulfillment of this particular feast is the end of the world. The date October 21st, 2011 will be the last day of the Feast of Tabernacles and the last day of earth's existence. The Bible describes what will take place on October 21st, 2011 in the following passage:
2 Peter 3:10 But the day of the Lord will come as a thief in the night; in the which the heavens shall pass away with a great noise, and the elements shall melt with fervent heat, the earth also and the works that are therein shall be burned up.
Along with the entire world and universe, all those who have sinned against God and were left behind will likewise be consumed by this fire and be eternally destroyed:
2 Thessalonians 1:8,9 In flaming fire taking vengeance on them that know not God, and that obey not the gospel of our Lord Jesus Christ: Who shall be punished with everlasting destruction from the presence of the Lord, and from the glory of his power;
On October 21st, 2011, God will completely destroy this creation and all of the people who never experienced the salvation of Jesus Christ along with it. The awful payment for their sinful rebellion against God will be completed by the loss of everlasting life. On October 21st, 2011, all of these poor people will cease to exist from that point forward. How sad that noble man, made in God's image, will die like a beast and perish forever:
Psalm 49:12 Nevertheless man being in honour abideth not: he is like the beasts that perish.
There is much more to share. But please, dear soul, be warned that the time for salvation is drawing to a rapid close! God has given the world 7000 years from the flood, and now only a few days remain until we reach May 21st, 2011. Before we know it, time will have run completely out. The few grains of sand remaining in our hourglass will have elapsed and be gone forever. Although little time remains, there is still wonderful hope for anyone today:
2 Corinthians 6:2 (For he saith, I have heard thee in a time accepted, and in the day of salvation have I succoured thee: behold, now is the accepted time; behold, now is the day of salvation.)
It does not take God much time at all to save someone. In the last hours of a terribly sinful life, the thief on the cross was saved by Christ:
Luke 23:42,43 And he said unto Jesus, Lord, remember me when thou comest into thy kingdom. And Jesus said unto him, Verily I say unto thee, To day shalt thou be with me in paradise.
Our prayer is that you will receive this tract in the spirit of genuine concern in which it is being offered. As you read this pamphlet, please carefully consider the verses quoted from the Bible, for they are the Word of God, and as such, possess absolute power and authority. Our only hope for salvation is through the reading of the Word of God. It is now that the door of heaven (Christ) is open. It is now that God is saving a great multitude of people from around the world outside of the churches and congregations:
Revelation 7:9,13,14 After this I beheld, and, lo, a great multitude, which no man could number, of all nations, and kindreds, and people, and tongues, stood before the throne, and before the Lamb, clothed with white robes, and palms in their hands; …What are these which are arrayed in white robes? and whence came they? And I said unto him, Sir, thou knowest. And he said to me, These are they which came out of great tribulation, and have washed their robes, and made them white in the blood of the Lamb.
God saves through the hearing of the Word of God and no other way:
Romans 10:17 So then faith cometh by hearing, and hearing by the word of God.
Read the Bible with all your family (especially your children); and along with your reading, pray for mercy. Pray to the merciful and gracious God of the Bible that He might deliver you from the approaching destruction. We learn a little about God's tremendous compassion in the book of Jonah. God also gave advance warning to the people of Nineveh regarding the destruction of their city:
Jonah 3:4-9 And Jonah began to enter into the city a day's journey, and he cried, and said, Yet forty days, and Nineveh shall be overthrown. So the people of Nineveh believed God, and proclaimed a fast, and put on sackcloth, from the greatest of them even to the least of them. For word came unto the king of Nineveh, and he arose from his throne, and he laid his robe from him, and covered him with sackcloth, and sat in ashes. And he caused it to be proclaimed and published through Nineveh by the decree of the king and his nobles, saying, Let neither man nor beast, herd nor flock, taste any thing: let them not feed, nor drink water: But let man and beast be covered with sackcloth, and cry mightily unto God: yea, let them turn every one from his evil way, and from the violence that is in their hands. Who can tell if God will turn and repent, and turn away from his fierce anger, that we perish not?
God did not destroy the people of Nineveh. Although there is no possibility that God will not follow through on His intention to destroy the world in 2011, we can know from His dealings with the people of Nineveh that God is tenderhearted and full of mercy. This should encourage each one of us to go to God and beseech Him for His great mercy.
Psalm 86:15,16 But thou, O Lord, art a God full of compassion, and gracious, longsuffering, and plenteous in mercy and truth. O turn unto me, and have mercy upon me;…